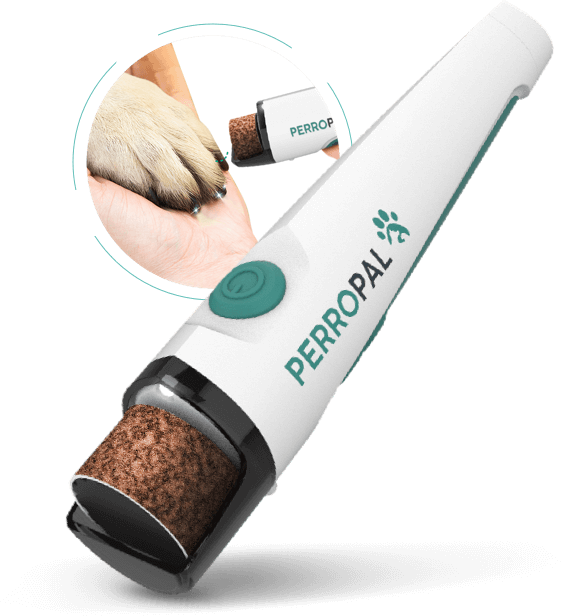 Safe & Effortless Nail Grooming
PerroPal Nail Groomer
Meet Your Pet's New
Best Friend
Reduce your pet's nail grooming anxiety
Save money! No more costly nail cutting appointments
Easy to use on dogs, cats and other four-legged friends
Quick and humane
Cut Your Pet's Nails Pain-Free
The PerroPal Nail Groomer is the perfect device to save you time, money, and stress! Durable and long-lasting, the groomer's one-button functionality makes it a breeze to use, even if you've never trimmed your pet's nails before! See for yourself why pets everywhere are giving this product two paws up.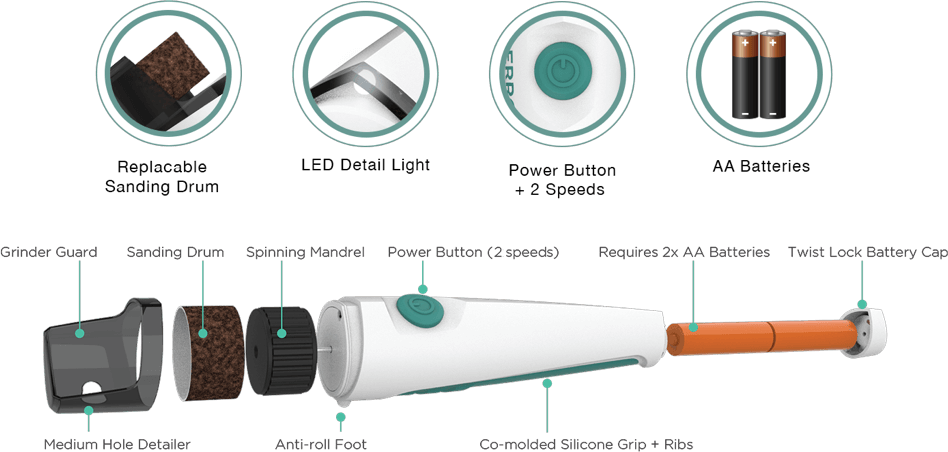 Nail Grooming You'll Both Enjoy
PerroPal's Nail Groomer takes the stress out of maintaining your pet's nails and claws. Nails that are too long can be painful and hinder your pet's ability to properly groom and scratch themselves. Fortunately, PerroPal turns what could be a scary nail grooming experience into something much more pleasant.
It's What Your Pet Would Buy
Whether you have a dog or a cat, PerroPal's Nail Groomer allows you to finally cut out all the expensive nail-cutting trips to the vet. It's the perfect accessory to reduce your pet's anxiety while you tend to their nails. It's something you'll both be thankful for.
Product Functions
Replaceable sanding drums
Variable speeds
Non-slip grip
Built-in LED detail light
Removable grinding guard with
detailing hole
How to Use PerroPal Nail Groomer
01

Order your own and open it up!

02

Insert 2 AA batteries.

03

Select your setting and press the button. Maintain your pet's nails with no stress!
Hear it From
PerroPal Nail Groomer Customers
Garth C. - Casper, WY

Star Star Star Star Star

I have two dogs, one puppy and one 13-year-old. The PerroPal Nail Groomer works great for both of them. No fuss from either pet. The biggest change is that I don't have to pay for all those groomer visits. My sister also has two dogs so I'm thinking of getting one for her as well.

Nathan S. - Phoenix, AZ

Star Star Star Star Star

I used to hate seeing my dog shivering from nervousness when he realized we were actually going to the vet and not the dog park! Thankfully, he doesn't mind PerroPal at all. Game changing product.

Debbie M. - Bloomington, IN

Star Star Star Star Star

My pet bulldog, Buddy, loves the PerroPal and so do I. I've never been very comfortable using clippers. I remember trimming one of his nails and cutting it a bit too short. He's been terrified of the clippers ever since. This thing has a good grip and plenty of power. I give Buddy a treat and turn on the nail grinder. It doesn't bother him at all.